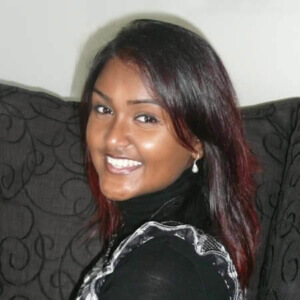 Rachel Sharma
Diagnosed with leukaemia – Auckland
Rachel Sharma's story
After spending more than half her life battling illness, Rachel Sharma now has dreams of helping others and is thankfully able to do so, thanks to the help of a complete stranger. Rachel was diagnosed with acute lymphoblastic leukaemia at just twelve years of age. After under-going chemotherapy treatment and attaining complete remission, Rachel relapsed again months later. This time, Rachel had developed another serious blood disorder, myelodysplastic syndrome. Despite treatment, Rachel needed a bone marrow transplant to survive.
Acute leukaemia is a cancer of the white blood cells. It causes an overproduction of immature white blood cells which fill the bone marrow cavity and prevent it from making healthy blood cells. The leukaemia cells do not mature and as a result cannot do the work of normal white blood cells which protect the body from infection.
Her two older sisters had their tissue-type tested to see if they were a suitable match for Rachel. Although Rachel's sisters were a match for each other, they were unfortunately not a match for Rachel. So an international search began to find a bone marrow donor.
Comparatively, low numbers of people of Indian ethnicity are registered on the NZ Registry and other world wide registries. With India itself not having an established registry of its own, finding Rachel a matched donor appeared impossible. The only option was a relatively new treatment involving the transfusion of two units of cord blood. Two units are required for an adult to provide enough stem cells. Until this time, cord blood transplants had only been available for younger children.
The Tissue Typing team swung into action and typed cord blood from New York and California before being transfused.  After anxious weeks waiting to see if the transplanted stem cells would work, Rachel's body started to produce healthy blood cells again.
Today, Rachel is studying toward a brighter future and encourages people of Indian descent (and people of other NZ ethnic minority) to join the NZ Bone Marrow Donor Registry.